Biodegradable Crop Support Twine
Webinar Episode 4
We invite you to watch this webinar about "Biodegradable Crop Support Twine" presented by our in-house experts in horticultural and baler twine, Miguel Bosquet and Trevor Wells.
Why we consider Tutor Twine so important:
Increase air circulation among the foliage
Raise the plant avoiding that the flowers and fruits are in contact with the humid soil, which reduces the incidence of fungal diseases.
Avoid staining the fruit as it grows.
Prevents damage from trampling during work.
It increases the quality and production of the crop.
Reduces operational costs because the raffia twine can be recollected with the residual plant mass when the crop is terminated.
Decreases the negative impact on the environment.
You'll learn:
Importance of sustainable plasticulture
Sustainable plasticulture model
Biodegradable plastic
Biodegradable Crop Support Twine: What it is and benefits
Tutoring systems
Waste management
Disadvantages
At the end of the webinar there is a Q&A session where Miguel and Trevor answer frequent doubts about this topic.
Miguel Bosquet
Twine Division Manager
Armando Alvarez Group
More about Miguel
I have more than 15 years of experience in this area since I started in 2002 to specialize in the Twine division within the agricultural sector. During my career in this sector, I have also worked in the industrial packaging and as a salesman for French-speaking markets. Currently, I am the Twine Division Manager in Armando Alvarez Group, a company that has over 55 years of experience as a manufacturer of agricultural plastics and a presence in over 104 countries. The company's global presence has given me exposure to different markets with very specific needs for each of their crops.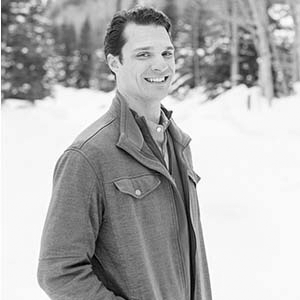 Trevor Wells
Product Manager
Armando Alvarez Group
More about Trevor
I started my career in a company specialized in the production and export of paprika and other spices before joining the Armando Alvarez Group in 2013. I performed market research in the United States for the flexible packaging portion of the business before the acquisition of SPR Packaging of Texas in 2014. I worked at SPR as product manager and recently joined the agricultural team in September of 2019. I have a Bachelor's degree in International Business from Rollins College (Florida) as well as a Master's degree in International Trade & Management from ENAE Business School (Murcia, Spain).
For further questions related to this topic
To keep up to date about new webinars